Houdini Tips!

Previously,I posted an aricle that advecting particles by using smoke.
this is another Method of that.
The previous article, I use "POP Advect by Volume" Node, in order to move the particles by the smoke.
You can do the same thing using VDB.
Using VDB Advect Points(SOP) Node, you can advect point by using VDB.

The Network part to advect point  is below picture.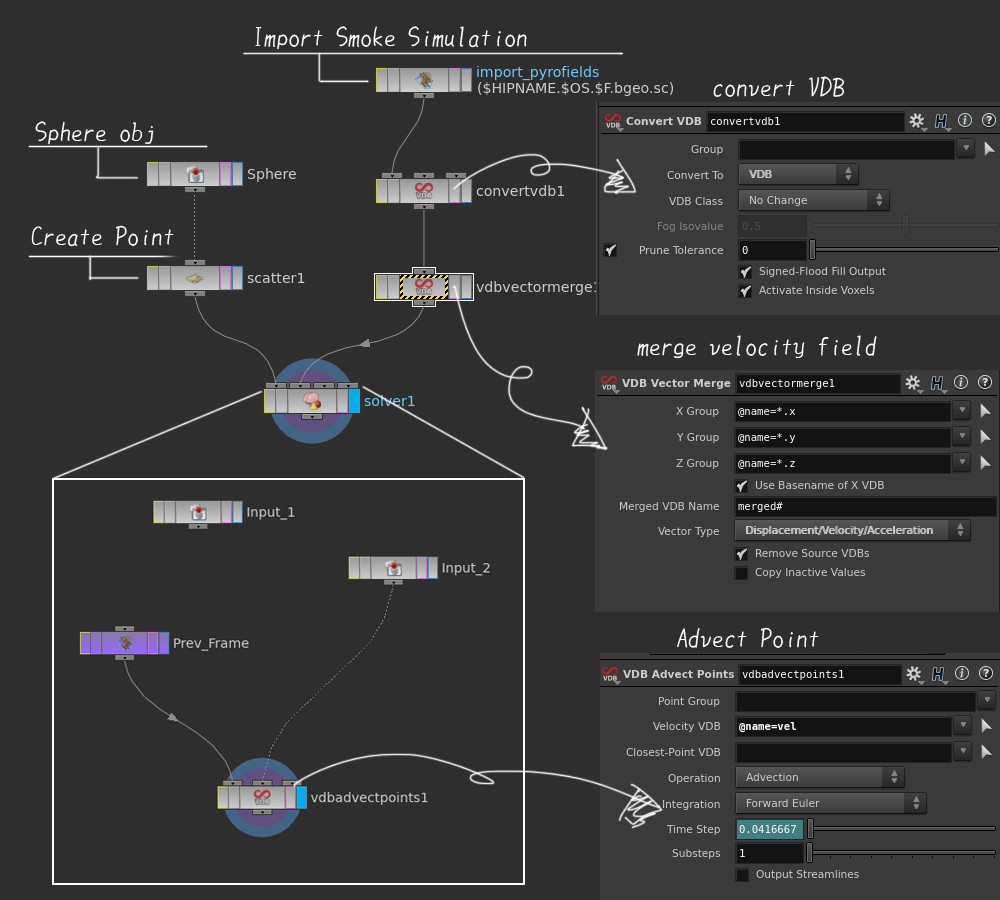 Converting the field to VDB, Vel field has become to three scalar VDB(xyz), so I use VDB Vector Merge(SOP) to create one vector VDB.
Features of this meshod is processing of advection is SOP, and precess is light.
Picture below is the capture of the Preview.
The number of point is 1,000,000.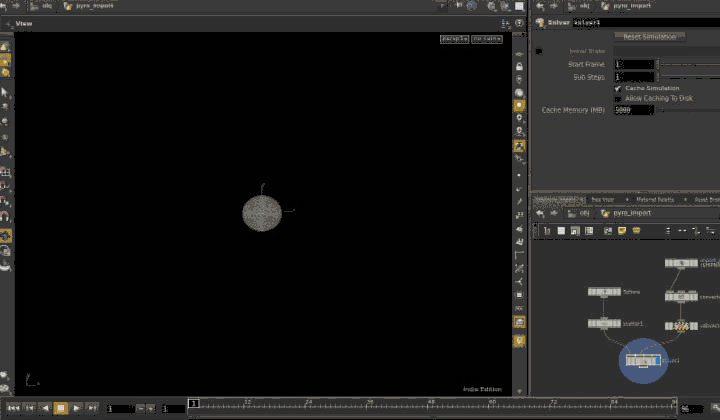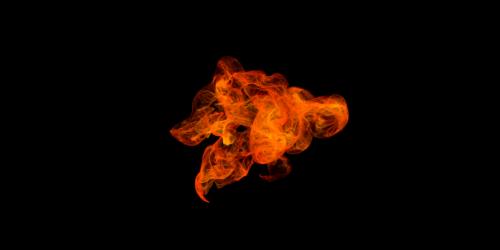 That's all for today.
SampleFile ->VdbAdvect_Sample.hiplc
(Houdini 15)