Houdini study
Houdini study round
I couldn't figure out how to add more control points in Cureve(SOP) later, so I looked into it.
The answer is to select the curve, hold down Enter! & Shift, and click!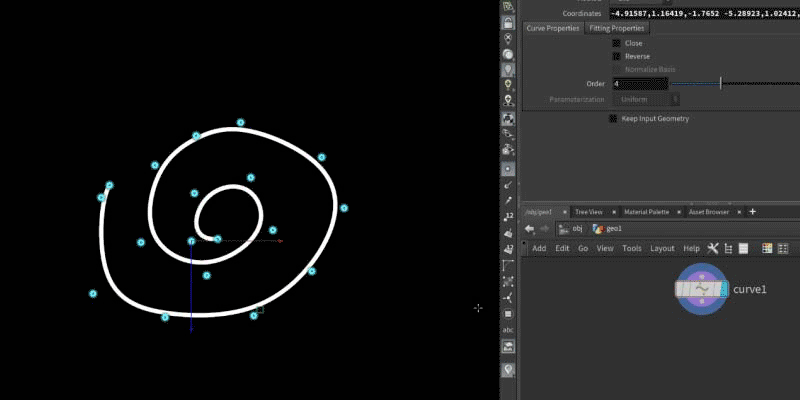 I took the trouble to look it up, but when I looked closely, it was written on the View.

I didn't really check it out.
That's all, see you next time!